Isa Inca is a multifaceted dancer, singer and artist who brings a wealth of diverse disciplines to every project, event, or role she is involved with. She is a native of Stockholm, Sweden and has 20 years of dance training. She began performing professionally, choreographing and teaching at the age of 13 and studied Modern/Contemporary dance, Jazz and Ballet at
Stockholm's Aesthetic Performing Arts School.
Her dance background also includes Hip Hop, Belly-dance, Bollywood, African, Hula, Tap, Salsa, Swing and Zumba. She has studied with great teachers such as
Yanis Marshall,
Ailey II,
Calico Cooper,
Ansuya,
Zoe Jakes,
Sabrina Fox,
Sadie,
Delilah,
Elvia
and the
Neena & Veena
twins. She took a 6-month Pilates certification course in Sweden and has practiced many different styles of yoga. As a result of her diverse training, Isa Inca brings uniqueness to her dance performance and teaching skills.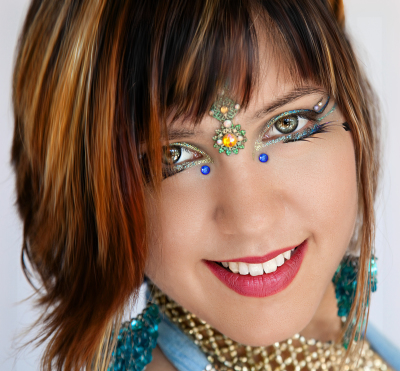 Isa Inca has headlined Art=Mixx "Bohemian Feminique" at the Maui Arts & Cultural Center, shared stages with high-profile artists such as Mick Fleetwood and Steven Tyler, danced at Carmen Electra's private CD release party, as well as performed with a variety of prominent Hawaii-based acts, including the fun and sassy burlesque troup The Kit Kat Club, the hard metal rock band MOTHxp and King Paris (featuring Rick Vito, from Fleetwood Mac). She is also featured in the Throwdowns' international debut music video, "Shake Your Bones". She now performs regularily at Pita Paradise in Wailea, teaches classes in her own dance studio in Kihei, Horizon's Academy for kids with special needs and the educational Integrated Arts program "CanDo Days" at the MACC. In addition, she sings with large and small ensembles, including one of Maui's top corporate cover bands,

"Espresso".



Being a visual artist as well, Isa Inca loves basing her choreographies off of conceptual themes and striking visuals, such as her most popular Modern/belly-dance solo, "Rise of the Rhoenix".
Click on the video page to watch some of her top live performances throughout the years!